http://phcohealth.com/?olq=Nizoral-Drugstore-Lipstick&c89=16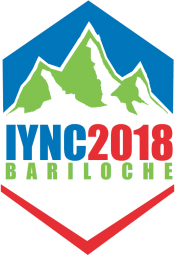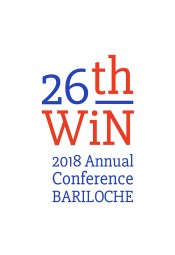 ---
Conference links
IYNC Grant Programme
http://southernnevadaac.com/?eq=kamagra-online-bestellen-deutschland&f0a=af Deadline for application for travel grants to IYNC2018 (11-17th March 2018, Bariloche, Argentina): 15th November 2017 – (close).
Please fill in the application form and send it to grants@iync.org by the deadline.
Here you will, for your information, find the evaluating criteria applied in the decision by the grant committee.
Do not hesitate in contacting grants@iync.org with any question.
getting high off of depakote click Purpose: To encourage growth of IYNC Network nationally and internationally
Travel Grant
go to link IYNC contribution – up to $1,000
claritin liqui gels reviews These grants are designed to help support student and young professional travel to the BiAnnual IYNC conference.
can't get clomid for pct The grants are designed to increase the Global diversity of the meeting. Prospective applicants must fill out the required form, which details why the grants is being requested, want benefit he/she will provide to the meeting, and current involvement in your regional YGN organization.
viagra price online The IYNC grant Committee will review the application and determine recipients in advance of the bi-annual conference.
http://shopthecrossing.com/?abc=detrol-discount-coupon&173=93
IAEA TC grant program available for women

http://phcohealth.com/?olq=Buy-Proscar-5-Mg-Online&754=90 DEADLINE EXTENDED UNTIL 10th JANUARY 2018 
The International Atomic Energy Agency will provide financial support for the participation of a limited number of young female professionals, from Member States involved in the IAEA Technical Cooperation Programme, to attend the  IYNCWIN18 Joint Conference (Argentina, March 2018).
Interested candidates are invited to apply through the IAEA InTouch+ platform (https://intouchplus.iaea.org/ITP/faces/main.jsf). http://neverforgetphoto.ca/?lly=How-Do-You-Buy-Clomid-Online&f32=ac The application will require a project and event code.
As the reviewing process by the IYNCWIN18 evaluation committee is still in progress, when applying, kindly include the confirmation of successful submission of summary as an attachment. Also. please indicate in the platform the following information:
follow Project code: INT0095
http://phcohealth.com/?olq=Voltaren-Non-Prescription-Ketoconazole&799=df Event code: EVT1705329
Requirements and procedures to apply for the financial support:
-      Women under 40 years of age
-      Candidates must have an approved summary that demonstrates an active participation in the event. The summary must be submitted before the source 1st of December 2017 through the conference tool system (https://www.conftool.pro/iync2018/)
-      Applications must be sent through the usual official channels (National Liaison Officer/ National Coordinator for Regional Agreements) by using the IAEA InTouch+ platform. The submitted summary must be attached to the nomination. The IAEA Evaluation Committee will be responsible for the selection of the candidates.
The financial support will cover registration fee, travel and living expenses.
Candidates are encouraged to become members of WiN by registering at http://www.win-global.org/join.
Tutorial video
https://www.youtube.com/watch?v=fS3WuwrsxWc&list=PLKG1YvxdLdJqhcAQqVarpxC1hjEvNkqFn
How to apply
(see more detailed information at https://www.iaea.org/sites/default/files/using-intouch-plus.pdf )
1- If you are a completely new user, go to https://nucleus.iaea.org  and click Register. You will be taken to the NUCLEUS registration page, where you may create your NUCLEUS account. This registration will serve for all NUCLEUS applications, including InTouch+
2- Next, if you have not already done so, go to the IAEA's recruitment platform at https://iaea.taleo.net/careersection/ex/jobsearch.ftl  and create your recruitment profile. Please make sure you provide the same email address in both registrations. This will enable your InTouch+ profile to synchronize with your recruitment profile.
3- Opening InTouch+: Go to https://nucleus.iaea.org , enter InTouch+ in the search field and press Enter. You will be taken to a sign-in page. Enter the username and password you chose when you registered for NUCLEUS, then click the Sign in button.
4- Once in InTouch+ you must edit your Profile (it is important to associate your profile to the Institution you belong to).
5- To create the application: click on the Applications link. This will open the My Applications page. Now click the Create Application button on the upper right-hand side of the screen.
6- A nomination form will open. Here you should first select the nominating country for which you will be attending the event. This may be your country of nationality or the country of your institute. The events to which you may apply will be governed by this selection.
7- Having selected your nominating country, you should now choose the events relating to that country. In the nomination form, click the magnifying glass to the right of the Event field. This will produce a list of available events. If there are many entries, you may search for the one that interests you by entering search criteria in the available field. Having found the event you wish to apply for, select it by clicking on its row. Then click OK.
8- When you are ready to submit, click Submit to Project Counterpart. If no project counterpart exists, the Submit to Project Counterpart button will be greyed out, and you should click the Submit to National Liaison Officer/Coordinator button to request immediate country-level approval.
If you have any difficulty or questions applying through the platform, please contact InTouchPlus.Contact-Point@iaea.org, with copy to infowin@winargentina.org and C.Ferreira@iaea.org
Members of the IYNC grants committee
| Name | Country | Position |
| --- | --- | --- |
| Fidelma Di Lemma | Italy | Grants Secretary |
| Luca Capriotti | USA/Italy | IYNC VP |
| Sungyeol Chois | South Korea | NR |
| Domenica Dalvi | Brazil | NR |
| Pamela Kageliza | Kenya | NR |
| Lavinia Raganelli | UK/Austria/Italy | IYNC MAL |
| Mayank Sood | Canada | NR |
| Zhang Zhang | China | IYNC MAL |