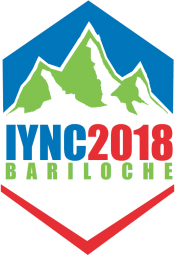 ---
---
Conference links
Panel Sessions
Co-chairs: Samuel Moore (AREVA TN, USA) & Cristina Y. Rodríguez (YNG Spain)
Contact: samuel.moore@areva.com; cristina.rodriguez@iync.org
High level speakers from all over the world and with various backgrounds come together to discuss the key topics of the nuclear field. For IYNC2018, new panel formats meant to increase interactivity will be set up.
Call for Panel ideas
We are currently seeking panel submissions from young professionals for IYNC2018! We encourage submissions on all topic areas and are interested in highlighting unique and emerging issues in the nuclear sector.
Click here to download the application form.