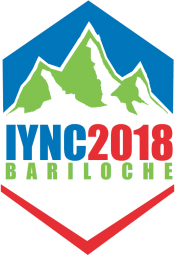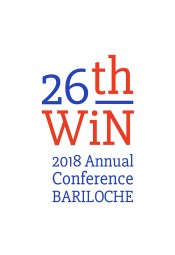 ---
The 3rd and final call for summary submissions is now OPEN.
Be sure to
SUBMIT
your summary before 1st of December 2017. Information & guidelines under technical track page
---
Conference links
Technical Tracks
Chair: Kevin Fernández-Cosials (Technical University of Madrid, Spain)
Contact: kevin.fcosials@iync.org
We are seeking to give the opportunity to all young professionals to present and share their work through a comprehensive set of technical tracks.

Submission guidelines

Authors are asked to provide a 2 to 4 pages summary (see instructions in the template ) which may be submitted for the following tracks:
Technical Tracks:
NPPs Operation, Maintenance and Design Modification
Advanced Nuclear Systems
Neutronics, Reactor Physics and Core Criticality
Thermal hydraulics
Nuclear Fuel Science
Materials for Nuclear Industry
Nuclear Safety, Security, Safeguards and Radiation Protection
Nuclear Fuel Cycle, Waste Management and Decommissioning
Fusion Energy
Human Resources, Communication and Knowledge Management
Nuclear Policy, Economics and Social Aspects
Nuclear Technology in Medicine, Biology and Non-power Sectors
YGNs and WiN Best Practices
All summaries will undergo a reviewing process and accepted ones will be published in the conference proceedings. The authors of the highest quality summaries will be offered to prepare a full-length paper for publishing in a peer-reviewed journal.
When submitting the summary, authors can express their preference for oral presentation or poster session. A committee will then assess your summary and decide which summaries will be taken forward to the oral sessions and which ones will be to the poster session.
Important downloads
Hereafter you will find important downloads and useful information regarding the submission process. Please use the provided template when submitting your summary.
Template