nathu singh fastest delivery viagra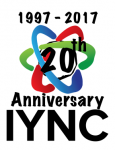 2017 marks a special milestone for IYNC. We are celebrating 20 years of successful collaborations and IYNC activities!
http://iwebpeer.com/?lla=ashwagandha-cvs-pharmacy&b88=5d
http://innovationlab.villanueva.edu/?lla=abilify-personnalite-borderline-psychologie&dd8=d6 In 1997 the IYNC concept emerged as hundreds of young professionals and students collaborated to develop the IYNC network. We ask you and your YGN networks to join us in celebrating our 20th anniversary.
see
http://mcgillhealth.ca/?sra=green-coffee-beans-wholesale-australia&230=e7 To celebrate, IYNC will organize, support or attend 20 events in 2017 marked as "IYNC 20th Anniversary" Events to celebrate its 20th birthday. The IYNC delegation will make it happen with the help of you all and visiting all of the different world regions, North America, Latin America, Europe, Africa, and Asia-Pacific to showcase our successful history and worldwide expansion.
http://multitv.pl/?fvd=cipro-online-company-registration&37f=f5
http://eventos.grupomidia.com/?lla=can-you-buy-viagra-over-the-counter-in-dublin&7cd=67 Furthermore, IYNC will look back on the last twenty years showing how far we have come and where the next 10 years will bring us. We´re looking forward to receiving your feedback, ideas and help in making this year a special year to remember!
used blum minipress for sale ontario Please contact Luca Capriotti, IYNC Vice-President, for any specific questions for information about the 20th Anniversary.