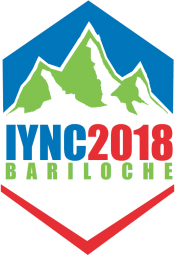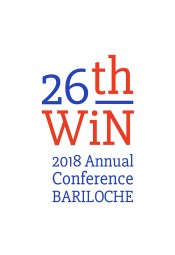 ---
Conference links
IYNCWiN18 will be hosted in Bariloche, a beautiful city in the province of Río Negro, Argentina, located 1640 km away from Buenos Aires.
With a wide variety of services based on an important infrastructure of all-category hotels, Bariloche offers the widest range of options for conventional and adventure tourism.
There are a limited number of rooms reserved at a special rate for IYNCWIN18 participants. You can also search for an accommodation close by the venue on Ctrip.com or Booking.com.
Special rate for IYNCWIN18 participants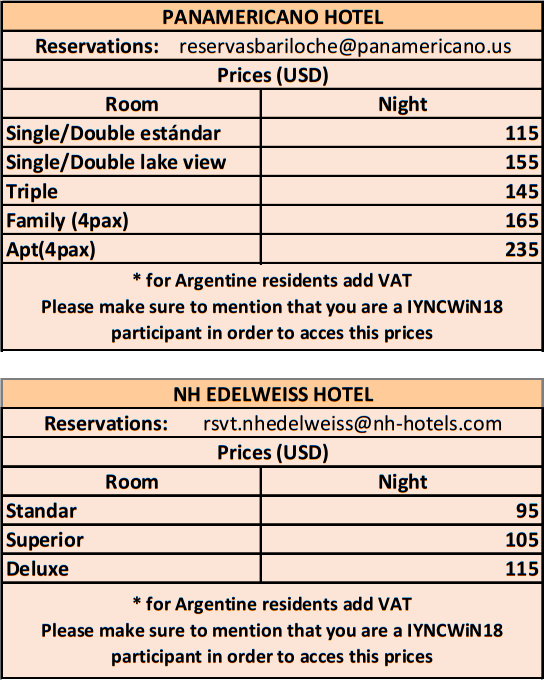 Hotels near the venues
Contact:  Hernán Nucerino.
Contact:  Lucía Alzaibar