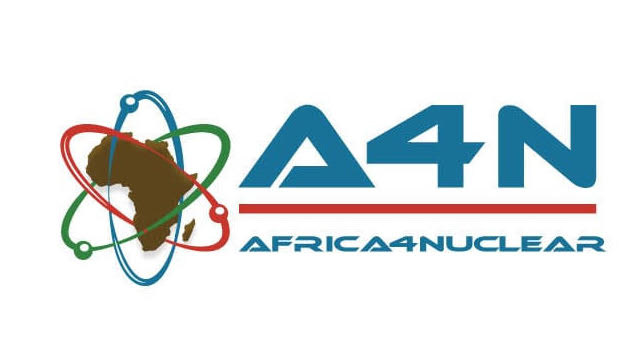 This year, African Young Generation in Nuclear (AYGN) launches the Africa4Nuclear (A4N) with support of IYNC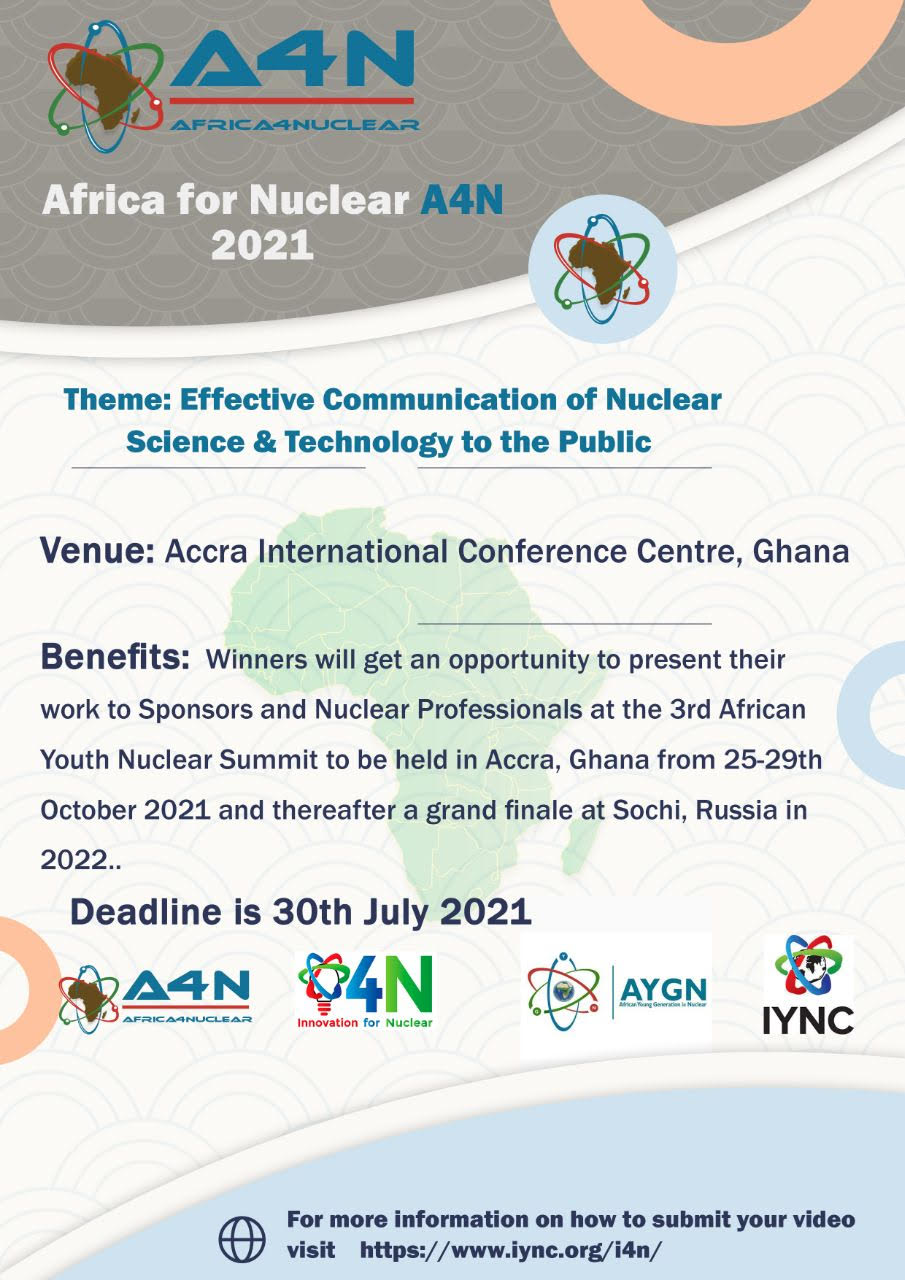 AYGN has been working tirelessly to promote young people around the African continent to support nuclear science and technology action and be part of the solutions to a prosperous Africa based on inclusive growth and sustainable development as per Aspiration One of African Union Agenda 2063.
Africa4Nuclear competition aims to raise awareness about the benefits of "The Impact of Nuclear Applications for Economic Growth Post COVID-19" which is the theme of the 3rd African Youth Nuclear Summit. Also, the competition intends to engage youth across the continent in the nuclear science and technology conversation.
Please find the rules document of the contest Here.
WHO MAY ENTER THE COMPETITION?
The competition is open to permanent residents and citizens of Africa over the age of 18 years and below the age of 35 in possession of a valid African country Passport.
HOW TO ENTER THE COMPETITION
A team of not more than three people to develop a Communication Plan entailing: objectives, 3 key messages and not more than 5 activities that they will do in their journey to promote nuclear science and technology.
This Communication Plan must be submitted to AYGN within the first month of entering the competition.
AYGN will shortlist the Teams and inform them in writing. The plan should be in line with the theme of the competition, #Africa4Nuclear, Africa's Ultimate Nuclear Ambassadors.
Upon receiving the communication from AYGN that they are shortlisted, the Team should implement the plan within the space of three months
The Team must capture the moments of all their activities with their cellphones by taking pictures and/or short videos.
The Team should produce a short video (5min maximum) showing snippets of them at work implementing the activities in their Communication Plan. Creativity is encouraged.
The Team must send the video or link to i4n-aygn@iync.org not later than 30 July 2021. The submission must be aligned with the requirements listed in the rules document available here 
AYGN will post the videos on Twitter. Each Team can promote their video by retweeting it to reach a wider audience.
THE WINNING PRIZE
The winning team will be announced on 13th August 2021 and will have an opportunity to attend the 3rd African Youth Nuclear Summit which is expected to take place in Accra, Ghana 25-29th October 2021 where they will be awarded Certificates. AYGN will cover the registration fee, travel, and accommodation costs for all 3 Team Members.
The winning team will also have an opportunity to present their videos and attend the International Youth Nuclear Congress (IYNC) 2022 taking place in Sochi, Russia.
If you have any question, feel free to contact the organizing team at i4n-aygn@iync.org