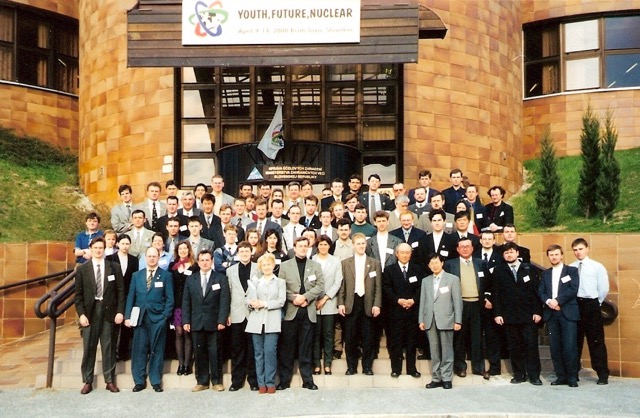 Since IYNC is an organization for young people, all participants eventually age-out of the group and join the ranks of the IYNC Alumni. IYNC Alumni can be found around the world in all facets of nuclear – research, operations, regulators, suppliers, medical services, government agencies, NGOs, consultancies, large companies, small companies and everything in-between. IYNC Alumni often find themselves working together across international boundaries.
Stay connected
Make sure you join the IYNC Linked In group at https://www.linkedin.com/groups/140914 to connect with other IYNC Alumni, even as contact details change. If you consider yourself an IYNC Alum, join the new email group to stay connected with IYNC. We promise there won't be a lot of email traffic to manage, but let's use technology to make it easier to keep in touch. Simply send an email to IYNC-Alumni+subscribe@googlegroups.com
Advisory Board
Alumni Initiative under development
IYNC is undertaking an Alumni Initiative to both encourage the long term development of the IYNC Network and better leverage the strength of IYNC Alumni in the nuclear industry. Alumni will be invited to participate in IYNC meetings and kept abreast of new developments. Alumni can also help to attract additional young people to participate in IYNC and identify sponsorship contacts. Email Sasha alexts@iync.org or August at august.fern@gmail.com. if you would like to be a part of growing this initiative.