IYNC Successfully Launches New Mentor Program at IYNCWIN18
By James Hardiman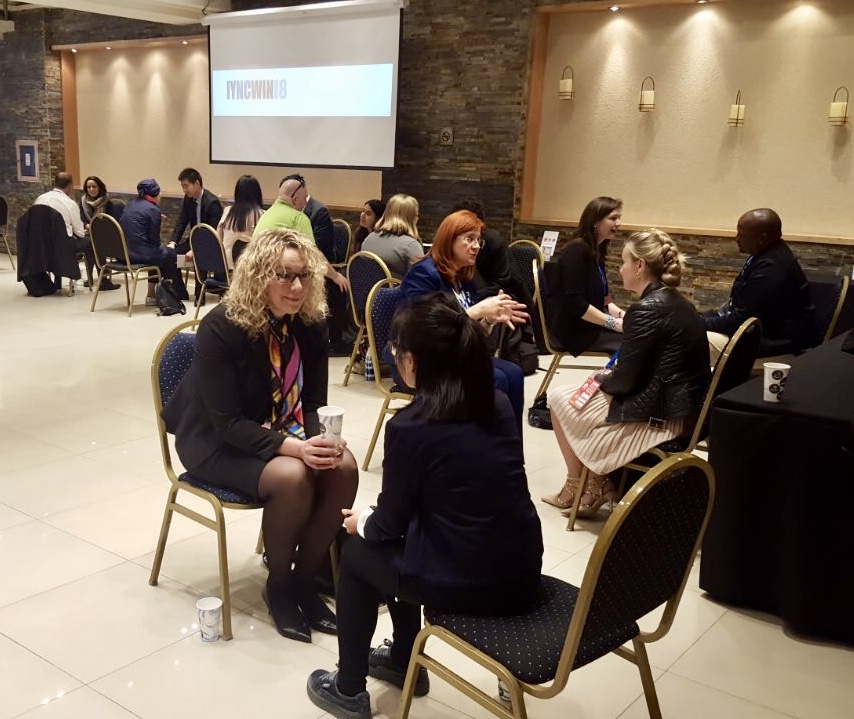 The inaugural IYNC mentor program was successfully implemented at IYNCWiN18 in Argentina last month. The program focused on one of the core missions of the IYNC in ensuring transfer of knowledge between generations of nuclear professionals. IYNC was able to engage 20 senior professionals and industry leaders who were generous in offering their time to conduct one-on-one, targeted career conversations with over 70 young professionals. Feedback from the event was very positive and many young IYNC participants were delighted to speak to some amazing experts including CEOs, General Managers, Members of Parliament and the President of Women in Nuclear Global.
It is fantastic to see that a number of mentors have scheduled follow up contact with our group of mentees in the coming months. IYNC is grateful for the 20 mentors who volunteered their time for this fantastic event and would like to particularly recognise a number of senior members of the WiN Global team who were instrumental in driving support for the program.
The program also allowed young professionals to reflect on their own career goals and learn how to proactively seek a mentor within their own organisation. This has ensured that all participants, regardless of who they were paired with during the mentor program, will take home some tangible learnings and appreciation of the core requirements and outcomes of what a successful mentor-mentee relationship should look like.
IYNC is looking forward to building on and improving the program in preparation for the next IYNC2020 in Sydney, Australia.