Conference link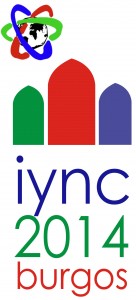 Oral presentations
Presentations shall be sent to the corresponding Technical Track Manager in PDF format (if using Powerpoint, also in PPT format) before June 15th. Authors may bring updated versions to the conference, but the initial version needs to be sent in any case. No official template is provided.
Presentations will be 20 minutes long, with a short Q&A time (ca. 3 minutes) afterwards. Please see the schedule for the anticipated times for each track. The precise slot you will be assigned to will be communicated later. If you have any specific assignment request (for instance because you have an oral presentation for another track) please contact the Track Manager and he/she will try to accommodate it.
Poster Presentations
If you are presenting a poster, you need to bring with you the printed poster. No official template is provided; however the size should be A0 (or similar), portrait orientation. A copy in PDF format needs to be sent to the corresponding Track Manager by June 15th, although a revised version may be brought to the conference.
Posters are expected to be placed by the authors at the beginning of the conference at positions that will be defined and marked by the Organization. Materials to attach the poster to the wall will be provided. Before the poster session, scheduled for Thursday afternoon, authors will have to move the posters from the initial location to another predefined location in the poster session rooms. During this time the authors are expected to stand by their posters and interact with other participants, presenting their work and answering questions. Authors are also free to do so during coffee breaks, etc. at the initial poster locations.
If you are awaiting confirmation about presentation form (oral vs. poster), you should prepare for both possibilities. Please ask your Track Manager to provide an update about the status of your submission.
Publications
All accepted summaries from authors who have registered for the conference will be included in the Conference Proceedings. Additionally, the best summaries will be published in a special issue of "Nuclear España", the monthly journal of the Spanish Nuclear Nuclear Society (issued both electronically and printed).
The authors of these summaries will also be offered the possibility of developing their summary to a full paper for publication in the journal "Nuclear Science and Engineering", following the corresponding peer-review process.
Further information
Please check this section regularly for updated information, or directly contact your Track Manager or technicaltrack@iync.org if you have questions.
[otw_is sidebar=otw-sidebar-1]