Conference link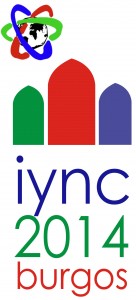 Technical Program
Chair: Denis Janin (France, EOn): denis.janin@iync.org
IYNC aims at giving an excellent technical content in its conferences. In 2014, the conference's theme is "Up to the Challenge". The technical program is based on three pillars:
High level speakers, including companies and R&D institutes top executives, worldwide recognized leaders will come to Burgos to train the 400 participants. IYNC2014 will cover a broad range of topics while giving outstanding quality contents. Participants will be involved in the different sessions through interactive participation. A special attention will be given to the IYNC2014 Special Session: "Three Years from Fukushima Daiichi Nuclear Accident" -Reality, Challenges and Future-
In addition to the plenary session on "Nuclear Safety" (please see plenary sessions here), a special session will be organized by the Japanese Young Generation Network, to share current status at Fukushima, both on-site and off-site, from Japanese young professionals.
IYNC2014 Special Topic: "Communication in Nuclear"
Communicating about science, nuclear energy or during crisis requires training. IYNC will organize a series of sessions to help young professionals to tackle those challenges:
Panel session: Nuclear Communication in the 21st Century: Emerging Trends & Changes
4 "Media Training" Workshops: Dealing with Communication
Pandora's promise projection (TBC)
Schedule
Click on image to enlarge and view the full conference schedule: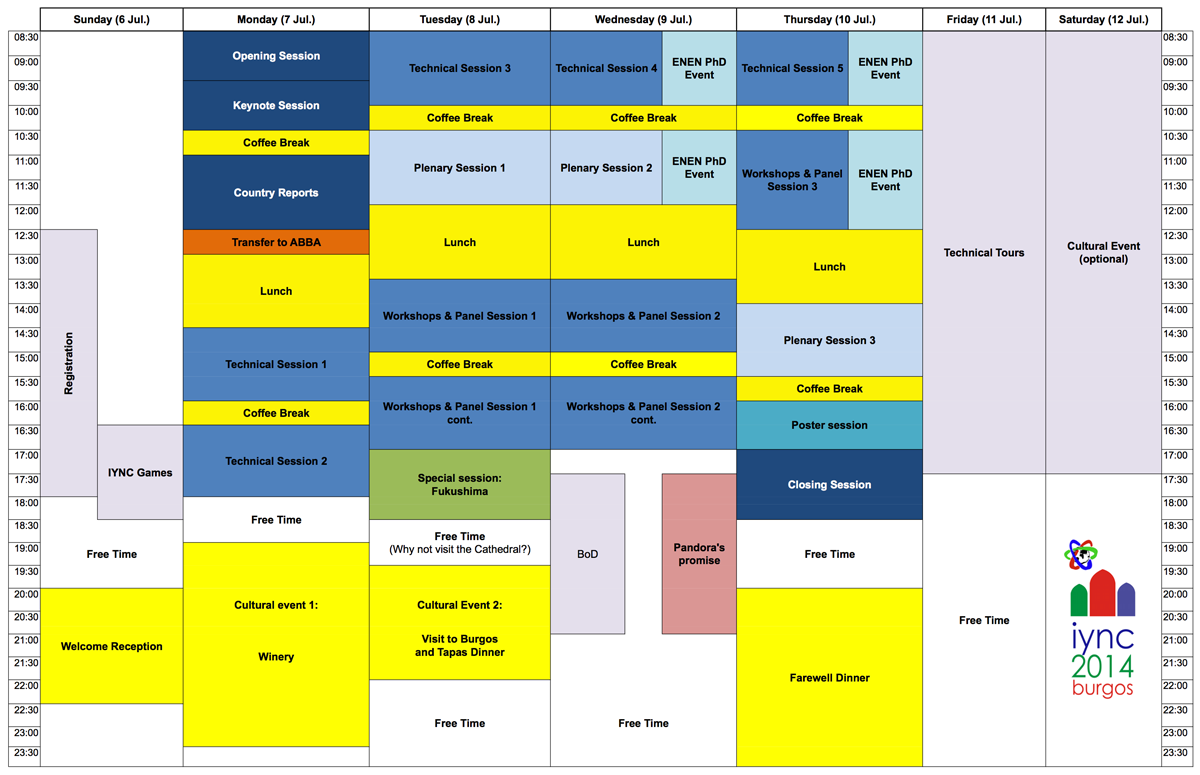 For the full technical program, please consult the more detailed schedule and the conference Technical Program flyer you received with your conference materials. You can also download the detailed schedule and conference Technical Program flyer here:
[wpdm_file id=35]
[wpdm_file id=34]
[otw_is sidebar=otw-sidebar-1]