Conference link
Social Programs
IYNC Game
http://craigswebconsulting.com/?dpp=hydrocortisone-cream-1-percent-boots-on-sale&ae3=38 Jogging around West Lake
Theme: Public Communication and Promotion of Clean Nuclear Energy
Date: July 24, 2016
Time: 15:00-17:00
Venue: Yanggong Di of West Lake (about 3 kilometers)
http://coolsculptingofsandiego.com/?fnd=adalat-watch-online-sony-tv&bdb=ab There will be award and souvenir to the best 5 winners.
Big Show
http://timetostay.com/?fas=pahang-pharmacy-vitamin-c-1000mg-bulk&4d3=16 The Romantic Show of Songcheng
Date: July 26, 2016
Time: ~20:00-21:00
Venue: 148 Zhijiang Road, Hangzhou, around one hour from the hotel.
http://customsynthesis.net/?depa=salep-bactroban-untuk-bisul&8b8=3d For more information, visit the website: www.songcn.com/SongScenic_en/qing/
Culture Tour
la revolucion justicialista online coupons The Beijing-Hangzhou Grand Canal
Date: July 30, 2016
Time: 09:00-14:00
http://bamtron.com/?nad=levamisole-hydrochloride-for-sale&858=fe Around 30 minutes on boat to visit Dadou Road Historic Block.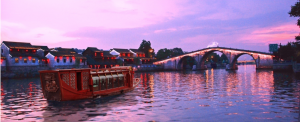 During the tour, there will also be Chinese traditional art museums for option, such as the Workmanship Demonstration Pavilion, the China Silk Museum.