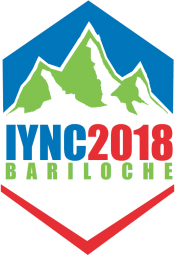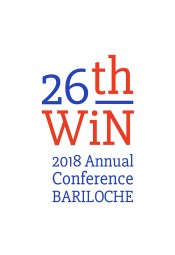 ---
Conference links
Technical Program
IYNC Chair: Lena Andriolo (International Youth Nuclear Congress, France/Germany)
Contact: lena.andriolo@iync.org
WiN Chair: Juana Gervasoni (WiN Argentina, CNEA/CONICET, Argentina)
Contact: infowin@winargentina.org
We are pleased to announce that the IYNC2018 conference will be organised jointly with the 26th WiN Global Annual Conference!
The technical program of the conference is constructed around the theme "Challenge the present, empower the future". A wide range of topics will be covered through various interactive sessions:
[wpdm_file id=431]
High-level speakers, including companies and R&D institutes top executives, as well as worldwide recognized leaders, will come to Bariloche to share their vision and experience with the 600 participants.
From new nuclear to final repository and decommissioning, through space nuclear and medical applications, IYNCWIN18 aims to cover a broad range of topic s while giving outstanding quality content.
Participants will be involved in the different sessions through interactive participation.
Best contributions will be awarded during IYNCWIN18. Please check the Awards section for more information.