By Luca Capriotti, IYNC Immediate Past President & IYNC2020 General Co-Chair & Alexander Borovskis, IYNC2020 General Co-Chair
The International Youth Nuclear Congress (IYNC) was held in Sydney, Australia on 8-13 March 2020, and co-hosted with the Australian Young Generation in Nuclear (AusYGN). IYNC and, AusYGN are organizations that are committed to ensuring that the youth is engaged and supported within the nuclear industry, and able to capitalize on the numerous professional opportunities for careers, networking, and development. Under the theme Diversity in Nuclear, the mission of the IYNC2020 conference was to promote and enable the diversity of people engaged in the many peaceful uses of nuclear science, technology and application.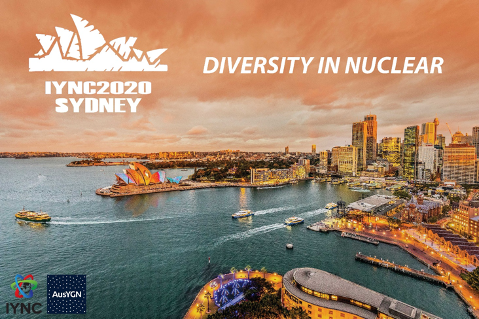 Diversity comes in many forms, including gender, culture, educational background, professional experience, and geographical location. The conference successfully showcased the diversity in the peaceful uses and applications of nuclear science and technology by encouraging interactions between participants, particularly in the sharing of knowledge and ideas between professionals of different personal and professional backgrounds and different generations of nuclear experts.
This event was the first of its kind in Australia and not only showcased the breadth of nuclear technology applications, it celebrated the diversity of people who deliver these outcomes for society.
Despite all the challenges associated with the growing global pandemic and taking into consideration all the necessary safety measures, over 300 joined the Congress, with students, young professionals, and speakers from 43 countries in attendance.
The conference took place in the modern International Convention Center (ICC) located in beautiful Darling Harbour and consisted of a full schedule of technical programs, social activities, facility tours, and cultural events.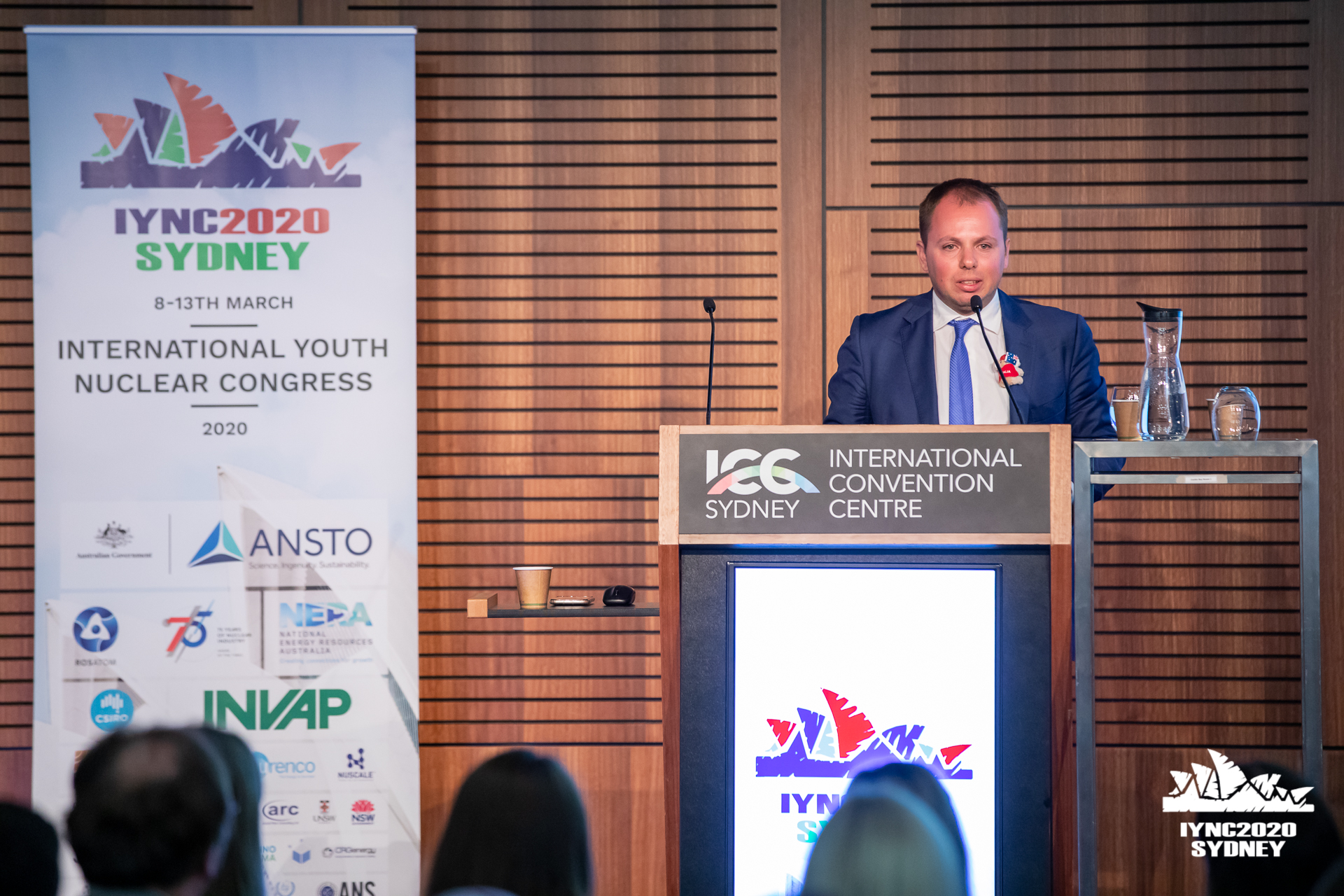 Luca Capriotti welcoming participants to IYNC2020
IYNC is the perfect platform for young professionals to share their latest work and research with other participants from all around the world. Holding true to its theme, the IYNC2020 Congress had a variety of technical offerings to delegates including keynote sessions, plenaries, panels workshops, technical presentations, and posters, mentoring programs. Topics ranged from diagnosing cancer to improving agricultural production, all presenting nuclear science and technology as a critical contributor to global sustainable development goals.
After the ceremonial welcome by the local and international organizer, Dr. Tom Verghese from Cultural Synergies helped the delegates to set the stage and expectations around the topic of the conference with an interactive and fascinating opening lecture on Unconscious Bias and which tools can be used to recognize and challenge unconscious bias in various situations and environments.
The keynote session opening the technical program highlighted not only diversity in application but gave an outlook on the people that makes up our industry.
 Various international organizations and companies leaders in the sector kindly joined IYNC2020 and expressed their enthusiasm and support for the growth of the young professional community (in person or virtual). Notably, Rosatom, ANSTO, USA Department of Energy, IAEA, WNA, WANO, NEA, Thomas Thor Associates, and many more were in attendance to participate in showcasing their take on Diversity in Nuclear.
Three plenary sessions were at the heart of each day with very diverse thematics, proposing the participants fresh insights on the different nuclear science and technology applications and global outlook from recognized leaders and experts.
Among the various technical sessions, the IYNC is also proud to have brought two initiatives to fruition. Following the success at IYNCWIN18 in Bariloche, Argentina, a mentoring program across two days was organized during IYNC2020 in Sydney. Enthusiastic mentors and mentees came together to discuss, give and receive feedback and advice. The mentoring is a unique opportunity for young professionals to connect with senior executives and/or international experts and build up a potential long-lasting relation beyond the conference.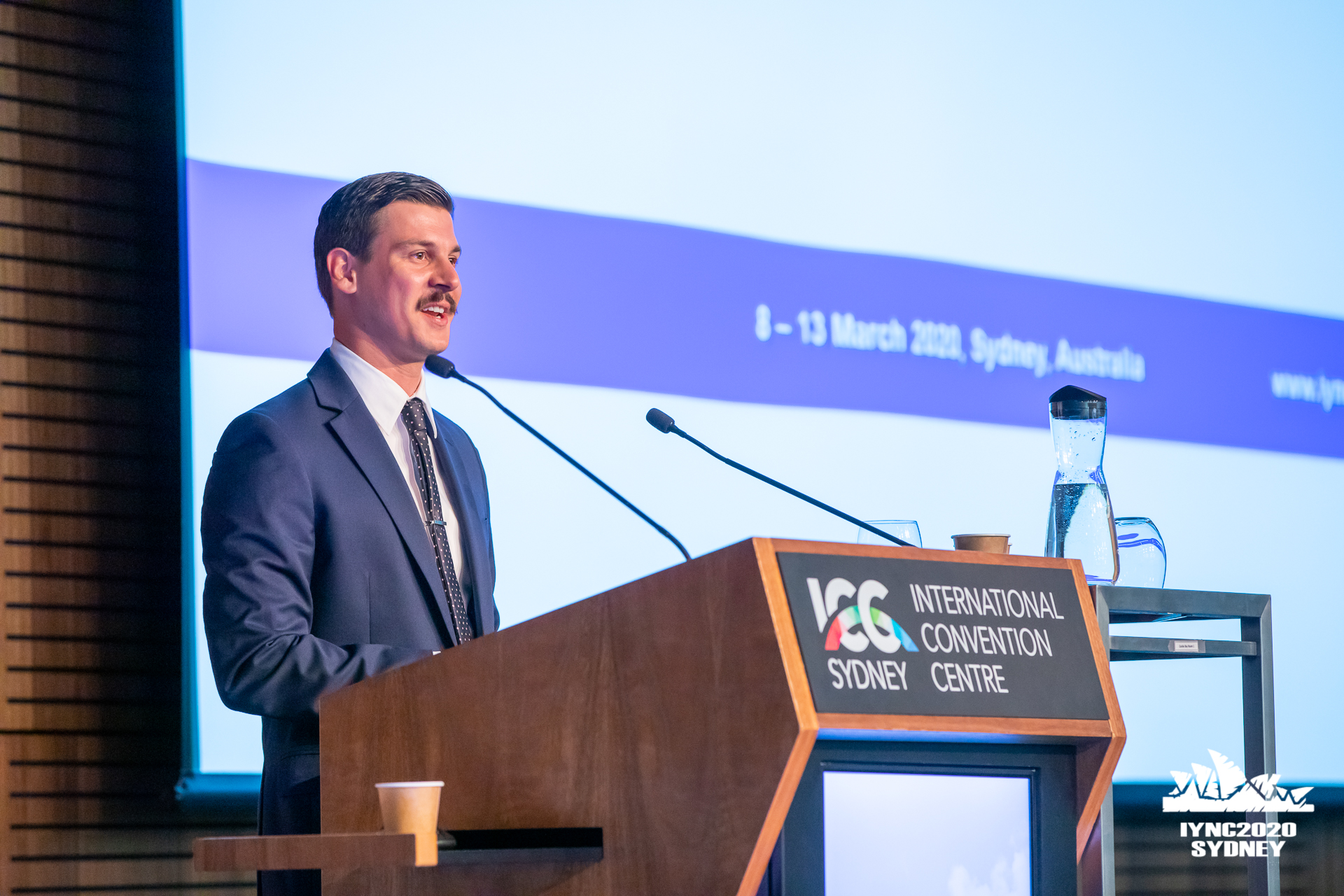 Alexander Borovskis welcoming participants to IYNC2020
Also building on the first edition at IYNCWIN18, another initiative that held its second edition was the Innovation for Nuclear contest (I4N) in which several students and young professional teams were pitching their ideas in front of an international jury of experts. In the last two years, I4N was able to reach more countries and continents, and IYNC has been partnering directly with local Africa and Asia young generation networks.
The energetic and vibrant atmosphere dominated the whole week and transmitted the enthusiasm also on the rich social/cultural program that concluded each single day.
In conclusion, IYNC2020 was an enriching and enlightening event for the nuclear community as a whole. Posing and reflecting on an important and pressing topic like diversity from the youth perspective can be considered a unique opportunity for a more concrete and intergenerational discussion worldwide.