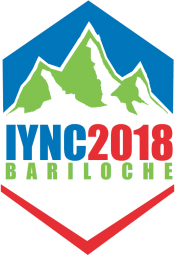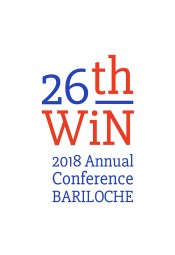 ---
Conference links
Social Programs
IYNCWIN18 Games
The main idea of the IYNCWIN18 games is to share an enjoyable time, discovering the city and getting to know the other participants. If the weather is nice, we will meet in the main town church where we will start the IYNCWIN18 games.
We will begin with activities and presentation games to "break the ice" and let the participants get to know each other. Then there will be activities where the participants will learn a little about Bariloche while they walk and discover the downtown of the city. Finally, we will go to a local brewery where the participants can share a craft beer and keep getting to know each other.
NEW!
Be aware that thr IRONMAN event is happening during Sunday. It will be very difficult to leave downtown. We suggest you watch the IRONMAN at "Centro Cívico" main square or walk around Bariloche downtown, down Mitr-street. You will discover the chocolate and regional articles shop. In particular, we recommend going to "Mamushka" or "Rapa Nui" and enjoy a delicious hot chocolate or ice-cream.
Because of the bad weather, we will suspend the outdoors activities of the IYNCWIN18 games and we will directly at the brewery "ANTARES" at 18.30 hs.
The brewery address is ELFLEIN 47. You can check it here.
Theme: Public Communication and Promotion of Clean Nuclear Energy
Date: March 11, 2018
Time: 18:30
Venue: Main town Church
Free: Included in the registration fee
Dress code: Gymnastics
For participation in the IYNCWIN18 Games please email Ricardo Marquez: ricardo.marquez@cab.cnea.gov.ar
Big Tango Show
The Argentinean traditional Tango Show. During IYNCWIN18 you will have the chance to enjoy a Tango Show, the tradition Argentinean dance. The dance originated in lower-class districts of Buenos Aires and Montevideo. The music derived from the fusion of various forms of music from Europe. Initially, it was just one of the many dances, but it soon became popular throughout society, as theatres and street barrel organs spread it from the suburbs to the working-class slums, which were packed with hundreds of thousands of European immigrants. Don't miss it! 
Date: March 12, 2018
Time: ~19:30-21:00
Venue: Bariloche Eventos y Convenciones (BEC)
Free: Included in the registration fee
Dress code: Smart casual
Culture Tour
Chocolate Museum
Date: March 13 and 14, 2018
Time: 19:00
Cost: Less than 5 USD
Venue: Havanna Museum  – Av. Bustillo 1200
Website: www.interpatagonia.com/bariloche/chocolate-museum.html
Dress code: Casual
For participation on the Cultural Tour please email Guadalupe Boado: gboado@cnea.gov.ar
Huemul Island
Date: March 17, 2018
Time: 8:30 (slots will be open on demand)
Cost:  120 USD
Venue: Huemul Island
Departure: Panamericano Hotel
Dress code: 

Gymnastics

Description: Huemul Island is a place full of mystery where the whole nuclear history of Argentina can be traced back and, like in every good story, by the hand of a mad scientist. This is an adventurous visit that includes transportation from Panamericano Hotel to the port where you will take the boat to the island. Them you will explore the Huemul Island and Dr.Richter's old laboratories accompanied by an English speaking expert guide.
As we have a limited amount of spot for this tour, for participation please email Cristian Vega: cristian.vega@iync.org
Farewell dinner
Date: March 15, 2018
Time: ~20:00-22:30
Venue: Bariloche Eventos y Convenciones (BEC)
Free: Included in the registration fee
Dress code: We are willing to make it enjoyable! We recommend you to dress in your national clothing as a way of sharing your culture with all participants.
Dancing night
We really want participants to have a wonderful time at IYNCWIN18. Thus, we have prepared a dancing night with laser show and music after the farewell dinner. Let´s dance!
Date: March 15, 2018
Time: ~22:30 – 

∞

Venue: Genux (BEC)
Free: Included in the registration fee
Dress code: Casual