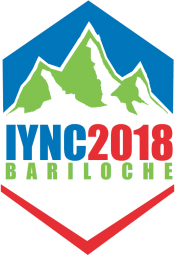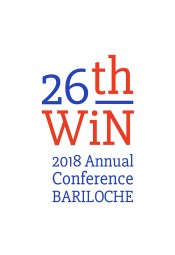 ---
Conference links
Panel Sessions
Co-chairs: Samuel Moore (AREVA TN, USA) & Cristina Y. Rodríguez (YNG Spain)
Contact: samuel.moore@areva.com; cristina.rodriguez@iync.org
High level speakers from all over the world and with various backgrounds come together to discuss the key topics of the nuclear field. For IYNC2018, new panel formats meant to increase interactivity will be set up.
8 panel sessions will be held at IYNC-WiN2018:
PNLS1. Robotics and Automation – Technology Innovations in Nuclear
Manager: Ms. Kate Jennings/Australia/ANSTO
As the world continues to innovate in the modern digital age, there is a bright future for the use of robots in expanding and advancing capabilities throughout the nuclear fuel cycle. The panel aims to improve awareness and discuss the opportunities that are relevant to the young generation of nuclear who will be driving and utilizing such technologies in the future. Discussion can also explore the different ways in which robots could be applied to the industry, and the challenges that need to be overcome in order to more broadly increase the usage of robots as well as addressing approaches to public outreach and education on the topic.
Speakers:
Sol Pedre, CNEA
PNLS2. Has Nuclear bottlenecked at communication?
Manager: Ms. Everlyne Achieng/ Kenya/Moi Uni. Sch. of Medicine
Is there adequate information on nuclear energy among the public? Introduction of Nuclear Power in various African countries has been faced with a myriad of challenges and opposition majorly because of poor dissemination of information on the importance of Nuclear energy to the public. There is a lot of research going on in Nuclear energy coupled up with ineffective communication. People do not have to do bachelors in Nuclear engineering to understand the importance of nuclear power; do they? The use of social media, pamphlets, reading aids and community education will be able to bridge this gap of information.
Speakers:
Heather Kleb, Senior Program Manager, Bruce Powers Company
Abdul-Karim Barrie, Senior Engineer, Entergy
Lubomir Mitev, Strategic Communications Specialist, ENEC
Adrienne Kelbie, CEO, ONR
PNLS3. Neutrons for science, research and development
Manager: Ms. Ana Cintas/Argentina/WiN Argentina
New developments in nuclear science related to the use of neutrons, supporting national and international technology development in the field of science and technology based on modern neutron techniques will be address in this panel. In particular, the RA-10 project, showing new developments for producing radioisotopes for medicine and industrial purposes as well as applications of Neutron Activation Analysis will be discussed.
Speakers:
Cantargi Florencia, Research scientist, Neutrons Physics Department, CNEA
Dario Sanz, Head of the Nuclear Medicine and Radiotherapy Center, CNEA
PNLS4. Young people in nuclear energy – a nuclear movement
Manager: Ms. Jing Hu/ China/USA/Argonne National Laboratory
In this session young panelists will share their laughs and tears, whether it's about trying 100 times on the innovative ideas they have on an advanced nuclear technology, or knocking 100 times on the doors to let more people know about the benefits of nuclear. More importantly, they will tell us what they believe in, what they are fighting for and how we can all join the young force and make the differences that can change our future!
Speakers:
Riccardo Chiarelli, Programme Manager, WANO
PNLS5. Emergency Preparedness & Response
Manager: Mr. Andrew Bramnik/Austria/IAEA
Despite accident prevention or mitigation strategies, nuclear and radiological incidents and emergencies do occur. Emergency preparedness and response (EPR) has been an element of nuclear and radiological safety for some time; but, new developments have created different methods to respond to events. In this panel, subject matter experts and experienced responders will discuss
problems, causes, and solutions involving new developments in EPR and engage in questions to place these developments into a broader context of nuclear and radiological EPR.
Speakers:
Kazushi Fujikawa, Unit Chief, Nuclear Disaster Management Bureau, Cabinet Office, Government of Japan
Ann Heinrich, Director, Office of Nuclear Incident Policy and Cooperation, National Nuclear Security Administration, Department of Energy
Ivana Sadañiowski, Unit Chief, Subgerencia Intervención en Emergencias Radiológicas y Nucleares, Autoridad Regulatoria Nuclear
PNLS6. The future of Nuclear: Innovations for competitiveness and government involvement
Manager: Dr. Fidelma Di Lemma/USA/INL/IYNC
The Panel will address the current challenge of nuclear energy production business, ranging from how to establish nuclear capability in new country and how to sustain and expand nuclear fleet in established nuclear production country. It will show two different aspect of nuclear: the growing interest of developing country and how government involvement and private investor can enable the application of this technology; and on the other side how the competition in un-regulated market can damage the application of this technology due to competition of less expensive techniques and ageing technology.
Speakers:
E. Lambridis, manager Westinghouse WeLink innovation accelerator 
Xiahong Cheng, Associate VP, State Nuclear Power Technology Cooperation
Todd Allen, CEO, Third Way
Magnus Mori, Manager, Urenco
PNLS7. WiN Panel: Career Development for Women in the Nuclear Field
Manager: Cristina Cambiaggio/Argentina/MINCyT
This panel will highlight the challenges and opportunities for women working in the nuclear field in order to identify and share insights, experiences and best practices in career development. In particular, this session aims at raising awareness of present needs and gaps in the current professional development offerings, as well as suggested ways and mechanisms they can be filled, so that women and, especially, young students, increase their interest, involvement and commitment to this field.
Speakers:
Gabi Voigt, President, WiN Global
Sezin Uzman, UAE Procedures and Records Management Director, NAWAH
Juana Gervasoni, President, WiN Argentina
PNLS8. Collaboration and Partnerships for Sustainable Development- the case of the IAEA Technical Cooperation Programme
Manager: Ms. Melina Belinco/Argentina/WiN Argentina
Both regional and inter-regional cooperation have historically contributed to the establishment of national nuclear infrastructure and capabilities in support of national development priorities, especially by establishing strategic partnerships among countries and development organizations. In this sense, the IAEA Technical Cooperation (TC) Programme turns to be a remarkable example, considering that, on its margins, several cooperation modalities and initiatives have been promoted and significant lessons learned and best practices, as well as success stories, can be highlighted. The panel will focus on the modalities and advantages of regional and inter-regional collaboration in pursuit of sustainability, with emphasis on relevant examples of South–South, North–South, and triangular cooperation, including recommendations on opportunities for mobilization of financial resources.
Speakers:
Ana Claudia Raffo Caiado, Director, Division of Programme Support and Coordination, IAEA
Syed Javaid khurshid, President, Pakistan Nuclear Society