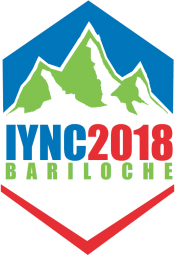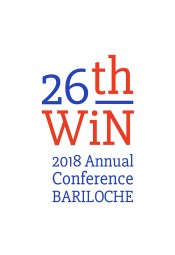 ---
Conference links
Plenary sessions
Chair: Mayank Sood (Amec Foster Wheeler, Canada)
Contact: Mayank.Sood@iync.org
Top managers and scientists will share their vision on key topics with young professionals.
1 Keynote and 3 plenary sessions will be held at IYNCWiN18:
Keynote session:
Challenge the present, Empower the future
Speakers:
William D. Magwood, DG, NEA
Mary Alice Hayward, DDG MT, IAEA
Juan Pablo Ordonez, Deputy CEO,  INVAP
Ding Jian, VP, CNNC – China Zhongyuan Engineering Corporation (TBC)
Manager: Mr. Mayank Sood/Canada/Amec Foster Wheeler
Plenary sessions:
PLY 1 . Climate Change: Looking Forward
Manager: Ms. Kristine Madden/Austria/IAEA
A round-table discussion with the participants regarding the path forward for achieving the COP21 Paris Agreement goals and how nuclear energy and its peaceful application can play a role in that solution in combination with other low carbon energy sources.
Speakers:
Todd Allen, Third Way
Robert Coward, President, ANS
David Shropshire, Section Head, Planning and Economic Studies Section, IAEA
Verónica Garea, Executive Director, Fundación INVAP
PLY2. New Technologies, New build and major Refurbishments
Manager: Mr. Nathan Paterson/UK/Rolls-Royce
With constant increasing demand for energy, nuclear power will continue to maintain its role in the world's low-carbon energy mix and a number of new and refurbished reactors will become operational continuously in global scale. At the session, opportunities and challenges surrounding nuclear new build and refurbishment projects will be addressed. Impact of declining natural gas prices and public opinion on nuclear after the Fukushima Daiichi nuclear accident will be discussed as they impact the new build and refurbishment projects. Lessons Learned from some of the biggest new build and refurbishment projects will also be discussed.
Speakers:
Jose Emeterio Gutierrez, CEO, Westinghouse
Ivan Dybov, President, Rosatom LA
Frédéric Lelièvre, SEVP, FRAMATOME 
Carla Carmichael, VP, OPG
PLY3. Radioactive Waste and Decommissioning: Yesterday's Legacy, Tomorrow's Opportunity
Manager: Mr. James Hardiman/Australia/ANSTO
Co-Manager: Ms. Kate Jennings/Australia/ANSTO
Nuclear fuel has helped achieve low-carbon energy mix for decades but the large volume waste from the reactors is still not a well handled commodity. This session will focus on how nuclear science and technology can contribute to reduction of nuclear waste, discuss plans for decommissioning of nuclear sites, the challenges and opportunities that come with nuclear fuel and how this waste can be re-used. Discussion on one man's trash is another man's treasure for radioactive waste will be held.
Speakers:
Elvira Masset, Manager - CNEA
Con Lyras, IAEA decomissioning network chair - ANSTO engineer
Christophe Xerri, Director, Division of nuclear fuel cycle and waste - IAEA