The IYNC2018 conference will be organised jointly with the 26th WiN Global Annual Conference on 11 – 17 March 2018 in Bariloche, Argentina. The conference will provide a forum for young professionals and women in the nuclear field to discuss and collaborate on knowledge transfer, nuclear science and technology research and implementation, professional development, and communication. While the focus is on young professionals and women, all interested people, regardless of age, gender, ethnicity or nationality are welcome to join.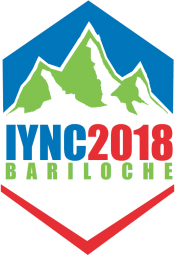 In 2016 IYNC and WiN signed a Memorandum of Understanding to foster their collaboration and joint activities on knowledge transfer, education and communication on peaceful use of nuclear science and technologies. As both organisations selected Argentina to host their 2018 conferences, we decided to team-up and benefit from a unique opportunity to organise IYNC2018 and WiN Global 2018 together.
Women in Nuclear is a world-wide non-profit making association of women working professionally in various fields of nuclear energy and radiation applications. WiN has over 30 national, regional and international chapters throughout the world, and is still growing. Membership includes women and men working professionally in medicine and health care, in regulatory authorities, in industry and as independent researchers.
Argentina has a long history of nuclear energy research, development and operation. Proof of its commitment to these activities is the foundation of the Atomic Energy Commission (Comisión Nacional de Energía Atómica, CNEA) in 1950. The country is capable of producing nuclear fuel elements which not only supply the national power reactors, but also those for research reactors in Argentina, Egypt, Algeria, Peru and Australia. There are three operating nuclear power plants in Argentina generating around 10% of the national electrical energy consumption. The government has plans to build more nuclear power plants, as well.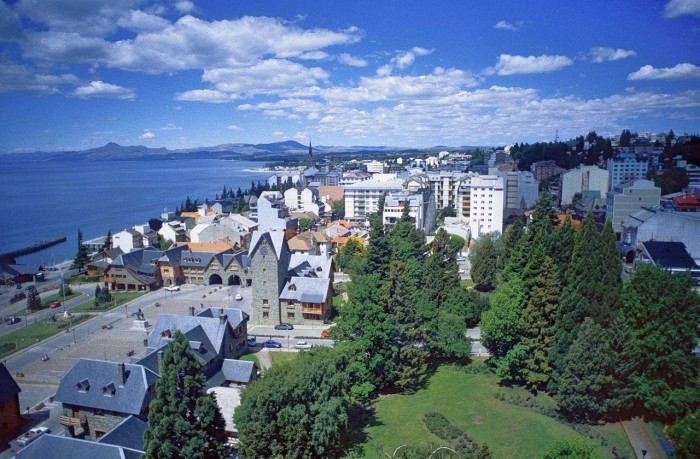 The 2018 Congress will be co-hosted by IYNC and the Argentine Youth Nuclear Generation (AYNG) in Bariloche (pictured above), a beautiful city in the province of Río Negro, Argentina, located 1640 km away from Buenos Aires.
Bariloche lays on the south shore of the Nahuel Huapi Lake, within the Nahuel Huapi National Park, at 770 meters above sea level. Being one of the most important tourist resorts in Argentina, this beautiful mountain village has become the entrance gate to Argentine Patagonia.
The urban zone has a unique landscape diversity that varies from the imposing scenery of the Andes and its rainforest, to the characteristic steppe-like vegetation in a short range of a few kilometers, thanks to its location in the transition zone between the pre-cordillera and the steppe.
With a wide variety of services based on an important infrastructure of all-category hotels, Bariloche offers the widest range of options for conventional and adventure tourism, as well as, a very important pole of scientific and technological development on a national and international level.
Bariloche is also home to the Bariloche Atomic Center, devoted to basic and applied physics research along with nuclear and mechanical engineering. Basic research is focused on deepening understanding and development of nuclear energy. Applied sciences have provided support for both state and privately owned companies. The main areas of research include: materials, neutrons, thermodynamics and theoretical physics.
Within the complex operates the Balseiro Institute, a very prestigious university that offers physics, nuclear, mechanical and telecommunications engineering degrees. Also, RA-6, a 1 MW experimental reactor operates within the complex. RA-6 is used for educational proposes and to perform experiments and BNCT medical treatments for terminal cancer patients.
Updates on IYNC2018 will be posted soon on our website.