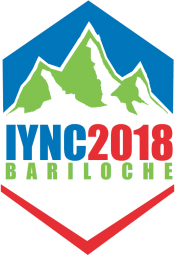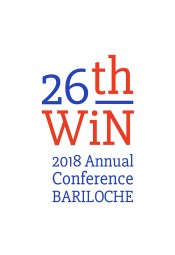 ---
Conference links
ELECTRONUCLEAR – Brazil
Angra Nuclear Power Plants Site, Angra dos Reis, Federative Republic of Brazil.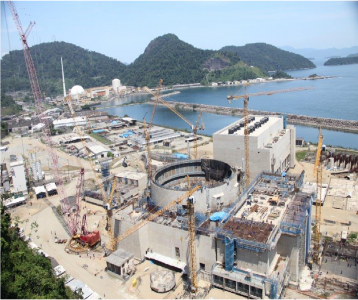 "Admiral Álvaro Alberto Nuclear Power Plant", commonly known as "Angra", is located at Itaorna, Angra dos Reis municipality, was so named in homage to the pioneering researcher of nuclear technology in Brazil and main promoter of a national policy for the nuclear sector.
This site houses 2 NPPs, Angra I and Angra II, and a third NPP under construction, which will be named Angra III.
The first Brazilian nuclear power plant was built in the 1970s. It is a PWR type (pressurized water) reactor. Since 1985, when it connected to the grid, Angra I has been generating electric power sufficient for meeting the demand of towns like Vitória or Florianópolis (around 1 millon of inhabitants). This first nuclear power plant was procured on a turn-key basis as part of a package sale including no technology transfer on the part of the vendor. Still, the experience accumulated by Eletronuclear in all these years of commercial operation, with efficiency indicators surpassing those of many similar plants, lead the company to have the ability to carry out a continuous technology improvement program and incorporate the nuclear industry's most recent advances.
The construction and operation of Angra II NPP started in 1975l. It is also a PWR type reactor rated at 1.350 MW. Because it has the largest electric generator in the South Hemisphere, Angra II contributes to maintaining the hydro power plants' reservoirs at such levels as not to compromise electricity supply to Brazil's most economically important region, the Southeast.
At the same site, Angra III is under construction by Eletronuclear. The unit will have a power of 1.405 MW. Up to the present the civil works are advanced around 67%.
Schedule for ANGRA Nuclear Power Plant
Río de Janeiro, Brazil
Sunday, 18th of March, 2018
6:00 AM Departure from meeting point (Entrance of the Copacabana Palace, Address: Av. Atlântica, 1702 – Copacabana, Rio de Janeiro – RJ, 22021-001)
9:30 AM Arrival and accreditation at ANGRA Nuclear Power Plants
4:00 PM End of tour and return to meeting point
Note:
Lunch will be provided by the host at the site, and it will be free of charge for the participants.
Transportation to Angra and Rio de Janeiro meeting points will be provided by Electronuclear-Electrobras.
Considering the distance between Río de Janeiro and Angra NPPs (around 3 hour trip) it is advisable to make return flight bookings for Sunday late night.
The Copacabana Palace is very easily to identify by any taxi driver or private car application.
Please be advice that all participants must carry their passport for accreditation upon arrival at the main gate.
It is advisable to wear comfortable clothing such as jeans (without details as torn) and closed shoes (preferably leather), otherwise the entrance to the nuclear power plant will not be allowed. It is prohibited to enter wearing shorts, flip flop, or high heels.
It is prohibited to enter with food or drinks to the site. The use of notebooks, tablets and mobile phones inside the building is forbidden. It is prohibited to take pictures inside the building.
For any question regarding the visit please contact: 
Domenica Dalvi
Mobile phone: +5521998729833
E-mail: domenicadalvi@poli.ufrj.br
Logistics
This Nuclear Power Plant is located in Angra dos Reis, approximately 200 Km away from Rio de Janeiro. The only practical way to get there is flying to Rio de Janeiro. Once in Rio de Janeiro, a meeting point and time will be set for heading the Nuclear Power Plants. Transportation from the meeting point in Rio de Janeiro to Angra I-II NPP site is include in the fee but transportation from Bariloche to Rio de Janeiro must be covered by each participant. Participants within this technical visit will receive an email containing detail explanations.
There are two airlines that connect Bariloche with Rio de Janeiro (all of them via Buenos Aires): Aerolíneas Argentinas (SkyTeam) and LATAM (OneWorld). Aerolineas Argentinas is the one offering the greatest variety of timetable options and shorter waiting time. Regardless of the airline chosen, pay special attention that the arrival airport from Bariloche coincides with the departure one to Rio de Janeiro. Buenos Aires has two main airports: Aeroparque (AEP), where domestic and regional flights operate; and Ezeiza (EZE), where international as well as domestic flights operate. Both airports are 30 Km far away one another and it may take considerable time and money to get from one airport to the other. Also take into account that there are countries (such as the United States of America) whose citizens are not required a visa for entering Argentina, but are required for entering Brazil. For further information about visa requirements, visit the following link.
Once in Rio, a bus will depart from a meeting point and time to be set by the IYNC2018 staff. It is advisable to reach Rio on Saturday as the technical tour will take place on Sunday. Transportation from the meeting point to Angra I-II NPP is include in the fee.
[wpdm_file id=438]
[wpdm_file id=439]