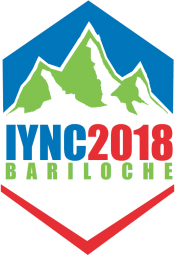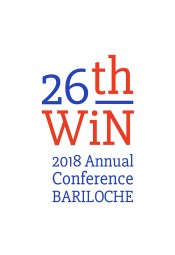 ---
Conference links
San Carlos de Bariloche, Río Negro Province, Argentine Republic.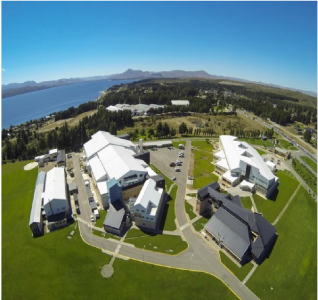 INVAP S.E. is a provincial state-own company devoted to the design and construction of complex technological systems, with more than 30 years of history in the domestic market and more than twenty in the international scene. Its mission is to develop state-of-the-art technology in different industrial, scientific and applied research fields, thus creating "technological packages" with high added value, to meet domestic requirements or to be exported to international markets.
Since its origins in 1976, the Company has grown from a small office to a surface area of over 10,000 square meters of laboratories, workshops and office space. The head office of INVAP S.E. is located in San Carlos de Bariloche, in the foothills of the Andes, about 1.700 km southwest of Buenos Aires City. Domestically, INVAP S.E. holds a close relation with the National Atomic Energy Commission (CNEA) and the Space Activities Commission (CONAE). Internationally, the company is related to numerous organizations such as the International Atomic Energy Agency (IAEA), the US National Aeronautics and Space Administration (NA-SA), the Australian Nuclear Science and Technology Organization (ANSTO), the Algerian Atomic Energy Commission (COMENA) and the Egyptian Atomic Energy Authority (AEA).
Its main activities are focused in the following areas: Nuclear, Aerospace, Government & Defense and Industrial and Medical Equipment. The Company has designed and built several research and radioisotope production reactors worldwide, low orbit Earth observation satellites, industrial plants, radar systems and radiotherapy centres, among other achievements and about 80% of INVAP S.E. staff is comprised of highly qualified technicians and professionals, organized in dynamic structures that may easily adapt to form working groups for the various projects developed by the Company.
INVAP S.E. new headquarters are located on the main access to San Carlos de Bariloche, some 4 km away from downtown. The complex is formed by three main buildings interconnected by pedestrian bridges. One of the constructions is a highly complex "smart building", provided with filtered air, regulated temperature and humidity, and rooms designed for the development and integration of satellites, for the useful loads they will transport and for equipment requiring a clean atmosphere. This controlled inner atmosphere is mandatory for satellite integration, but is also useful for other microelectronic systems intended to work in extreme conditions. Besides the satellite integration rooms, the site provides test and support facilities for disciplines such as optics, electronics – specially radio frequency, even of high power – to develop satellite useful loads such as remote sensing and radars. The satellite integration room is equipped with glazed viewing corridors so that visitors may watch the process without interfering.
Logistics
For these visits, there is a meeting point established, as well as a meeting time, to take the transportation towards INVAP. Transportation from the meeting point in Bariloche to INVAP is included in the fee. Participants within this technical visit will receive an email containing detail explanations.
go to link Buenos Aires, Argentina.
Where Can You Buy Viagra From Friday, 16th of March, 2018
1st Group
source 10:00 AM Visit to INVAP facilities
2nd Group
1:30 PM Arrival and accreditation at INVAP Headquarters
2:00 PM Visit to INVAP facilities
3:00 PM End of tour and return
3:30 hs. Arrival at meeting point
3rd Group
3:00 PM Departure from meeting point (NH Hotel)
3:30 PM Arrival and accreditation at INVAP Headquarters
4:00 PM Visit to INVAP facilities
5:00 PM End of tour and return
5:30 PM Arrival at meeting point
Note:
Please be advice that all participants must carry their passport for accreditation upon arrival at the main gate.
It is advisable to wear comfortable clothing, and suggested not to bring backpacks or large purses.
It is prohibited to enter with food or drinks to INVAP facilities.
The use of notebooks, tablets and mobile phones inside the building is forbidden. It is suggested to switch off the mobile phones.
It is prohibited to take pictures inside the building.
Point of contact
Martín Giampietro +549 11 59479212
martingiamp@gmail.com