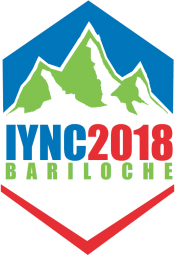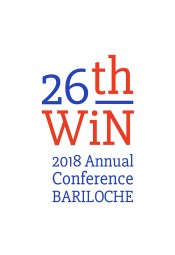 ---
Conference links
Technical Tracks
Chair: Kevin Fernández-Cosials (Technical University of Madrid, Spain)
Contact: kevin.fcosials@iync.org
We are seeking to give the opportunity to all young professionals to present and share their work through a comprehensive set of technical tracks.

Submission guidelines

Authors are asked to provide a summary of 2-4 pages. Those summaries will be externally reviewed.
All accepted summaries will be published in the conference proceedings.
Based on the reviewing results and presentation performance during the conference, the program committee will select the highest quality summaries and offer authors to extend their summaries to full-length papers for publishing in the Journal of Nuclear Engineering and Radiation Science.
The selection results will be announced right after the conference.
Technical Tracks:
NPPs Operation, Maintenance and Design Modification
Advanced Nuclear Systems
Neutronics, Reactor Physics and Core Criticality
Thermal hydraulics
Nuclear Fuel Science
Materials for Nuclear Industry
Nuclear Safety, Security, Safeguards and Radiation Protection
Nuclear Fuel Cycle, Waste Management and Decommissioning
Fusion Energy
Human Resources, Communication and Knowledge Management
Nuclear Policy, Economics and Social Aspects
Nuclear Technology in Medicine, Biology and Non-power Sectors
YGNs and WiN Best Practices
Technical Track Managers and Co-managers:
Exavier Barie
Korea
Tanzania Atomic Energy Commission
Julian Milthorpe
Australia
ANSTO
Mario Di Fonzo-Balameda
Spain
Westinghouse
Lourdes Torres
Argentina
CNEA
Phisile Munetsi
South Africa
ESKOM
Nils Hendrik Haneklaus
Germany
China Aachen University / Tsinghua University
Ana Cintas
Argentina
CNEA
Valentina Angelici
United States
University of Virginia
Boglárka Babcsány
Hungary
Budapest University of Technology and Economics
Mohammad Alrwashdeh
Jordan
Jordan Atomic Energy Commission
Jorgelina Lupiano Contreras
Argentina
INVAP
Lavinia Raganelli
United Kingdom
Imperial College
Rafael Bocanegra
Spain
Technical University of Madrid
Rosario Delgado
Spain
ENUSA
Norma Boero
Argentina
CNEA
María Olivera
Argentina
CNEA
Bettina Ackerman Bosco
Argentina
CNEA
Fidelma Giulia Di Lemma
United States
INL
Ana Forte Giacobone
Argentina
 CNEA
Deepak Dwivedi
Australia
Curtin University
Luis Moreno
Spain
ENSA
Sonia Fernandez
Argentina
ABACC / ARN
Marcela Ermácora
Argentina
ARN
Gedion Mbuyuseni
South Africa
South African Nuclear Energy Corporation
Ignacio Gómez
Germany
Karlshue Institute of Technology
Ilieva Ilizastigui
Cuba
Centro Nacional de Seguridad Nuclear
Kampanart Silva
Thailand
Thailand Institute of Nuclear Technology
Marta Ruiz
Spain
Technical University of Madrid
Leornardo Motillo
Argentina
CNEA
Daniela Camporotondi
Argentina
CNEA
Matías Espantoso
Argentina
CNEA
Mariano Venturini
Argentina
CNEA
Afshin Khayambashi
China
Shanghai Jiao Tong University
Patricia Anfil
Argentina
CNEA
Sabrina Miyno
Argentina
CNEA
Carina Bello
Argentina
CNEA
Malebo Makgale
South Africa
National Nuclear Regulator
Elisa Vazquez
Spain
Instituto de Fusion Nuclear
Tao Liu
China
Tecnatom
Naveesh Reddy Kondakalla
India
Independent Consultant Nuclear
Juana Gervasoni
Argentina
CNEA
Lylah Davies
United Kingdom
World Nuclear Association
Julieta Sayán
Argentina
CNEA
Jessica Lovering
United States
The Breakthrough Institute
Bernard  Ochieng
Kenya
EQURA Health Kenya
Bálint Teglásy
Switzerland
Kernkraftwerk Gösgen
Alina Constantin
Romania
Institute for Nuclear Research