The International Youth Nuclear Congress (IYNC) and the Australian Young Generation in Nuclear (AusYGN) will hold the IYNC2020 conference in Sydney, Australia, on 8-13 March 2020. Under the theme "Diversity in Nuclear," the mission of the conference is to promote and enable the diversity of people engaged in the many peaceful uses of nuclear science and technology.
The IYNC2020 aims to promote and encourage diversity of people. Diversity comes in many forms, including gender, culture, educational background, professional experience and geographical location. IYNC2020 will to also showcase the diversity in the peaceful uses and applications of nuclear science and technology. We will encourage interaction between participants, particularly in the sharing of knowledge and ideas between professionals of different personal and professional backgrounds and different generations of nuclear experts.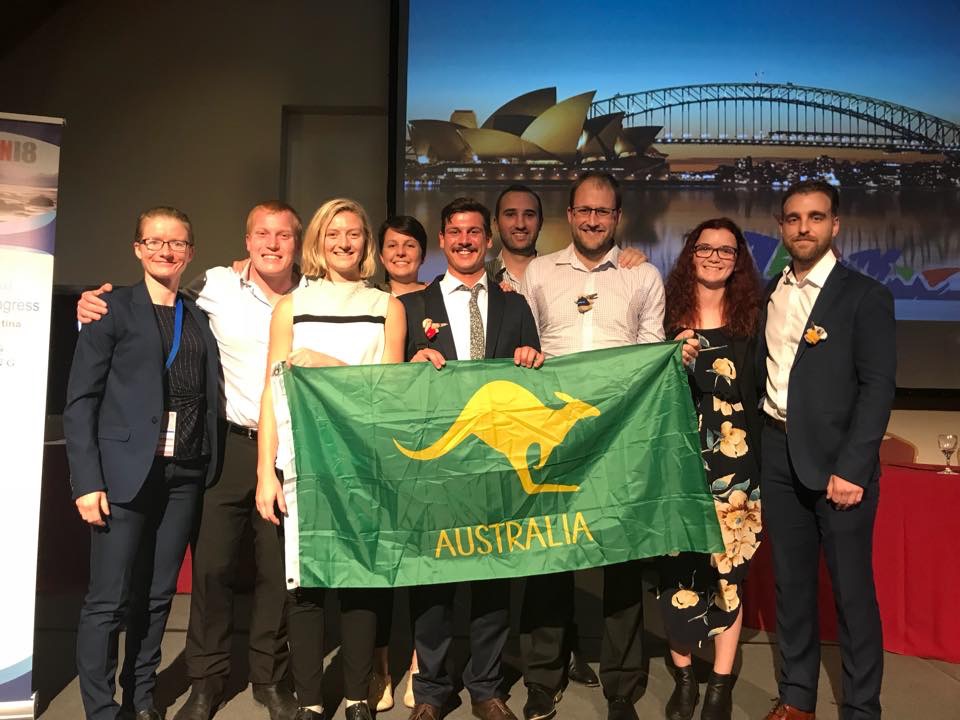 Australia won the bid to host the IYNC2020 at the last Congress in Argentina, IYNCWIN18, "from the mountains of Barliloche to the beaches of Sydney."
A tentative schedule has been developed and will be shared once it has been finalised. The International Convention Centre (ICC) located in Darling Harbour has now been secured as the venue, and has the capacity to accommodate over 350 participants.
The IYNC2020 Technical Program includes Technical Tracks, Workshops, Panel Sessions, Mentoring Sessions and Keynote/Plenary sessions. Topics cover a diverse range of topics to reflect Australia's wide scope of nuclear uses and applications:
Operation, Maintenance and Design Modification of Reactor Systems
Advanced Nuclear Systems and Fusion technologies
Neutronics and Reactor Physics
Thermal-hydraulics
Nuclear Materials
Nuclear Safety, Security and Radiation Protection
Nuclear Fuel Cycle, Waste Management and Decommissioning
Nuclear Policy, Economics and Social Issues
Communication, Education and Knowledge Management
Non-Power applications: Medicine, Biology and Industry
AusYGN has confirmed a number of exciting and insightful tours to offer to both domestic and international participants at a reasonable cost. This will provide attendees to get up close and personal with the best of the industry in Australia.
A tour to the Australian National University (ANU) which will include engagement with the nuclear physics department and science communication group.
Multiple tours of ANSTO will be offered including waste management services, the High Flux Australian Reactor (HIFAR), the Open Pool Australian Lightwater (OPAL) reactor and the Australian Synchrotron
A tour of the Ranger Mine in the Northern Territory
A tour of the Cyclotron Facility at Liverpool Hospital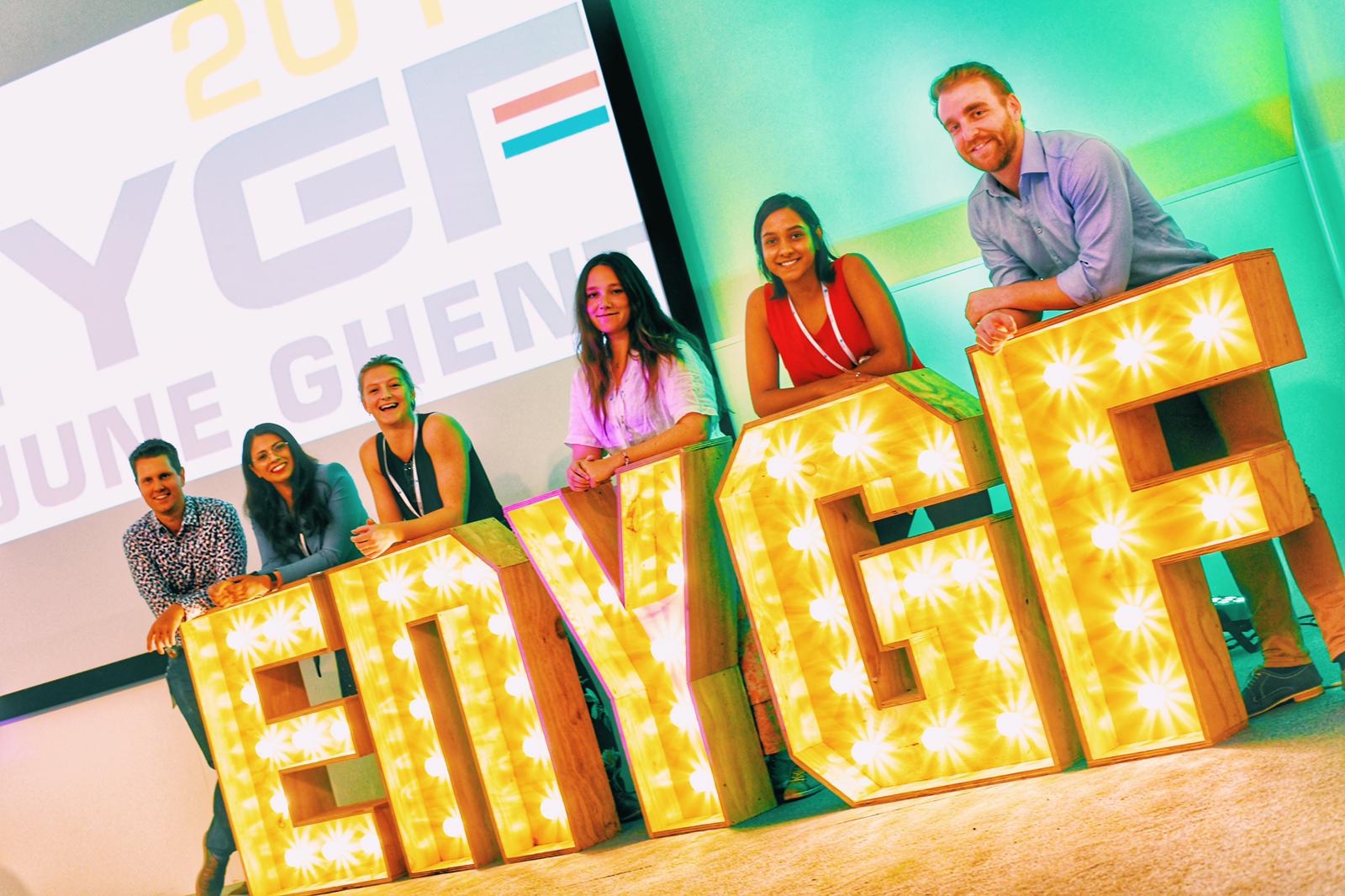 The IYNC2020 Local ExComm team at the European Nuclear Young Generation Forum (ENYGF) 2019 in Belgium.
AusYGN has secured a wide range of activities to offer participants, providing opportunities to engage with other participants and to enjoy Australian culture and sights.
This includes a Welcome Dinner to be hosted at the WILD LIFE Zoo (with roaming animals), an optional Sydney Harbour Cruise, an optional surfing lesson and walking tour, networking drinks and the Farewell Dinner at Doltone House.
 IYNC2020 is currently pursuing a number of positive avenues of sponsorship with both domestic and international organisations. The use of a Customer Service Management platform to support numerous interactions originating from across the world to a wide range of stakeholders. Sponsorship has been successfully secured from ANSTO, INVAP, WANO, IAEA, the Minerals Council of Australia, National Energy Resources Australia, Kinetrics, CRG Energy and SMR Nuclear Technology.
Diversity
At both the local and international level, IYNC2020 has pursued a number of avenues to fund the establishment of grant programs for young professionals to attend the conference. A targeted focus on supporting young females and attendees from developing nations who may not have access to the conference otherwise.
IYNC2020 is committed to ensuring that the conference truly embodies the theme of 'Diversity in Nuclear,' at all levels, from the technical program to attendees to speakers. This includes application of the Gold Standard for Diversity and ensuring that both the Executive and Local Committee represent a wide range of countries and professional fields.
Dr Adi Patterson, CEO ANSTO
Agneta Rising, Director General World Nuclear Association
Juan Pablo Ordonez, CSO INVAP
Dr. Rabia Salihu Sa'id, Bayero University Nigeria
Najat Mokhtar, Deputy Director General IAEA
Suzanne Jaworowski, Chief of Staff & Senior Advisor U.S. Department of Energy
Kathy McCarthy, Vice-President Research & Development Canadian Nuclear Laboratories
Dr Ramatsemela Masango, Executive Director Mzansi Energy Solutions and Innovations
Ms. Marilyn C. Kray, American Nuclear Society & Exelon
Mr. Koji Okamoto, Japan Atomic Energy Agency