During the three-days of 14-16 May 2018, over 600 participating companies from 68 countries attended the Tenth Annual ATOMEXPO International Forum. The event took place at the Main Media Centre in Sochi, Russia.
Over its ten-year history ATOMEXPO International Forum has become a truly significant event in the global nuclear industry, as a platform for an engaging with partners and constructive dialogue among heads of major nuclear companies, government agencies, international organizations, and leading experts.
A highlight of the event took place on 15 May when the CEO of ROSATOM, Alexey Likhachev, met the young leaders from nuclear industry companies who are actively involved in the development of the Youth Council project and the unified information space for ROSATOM Youth.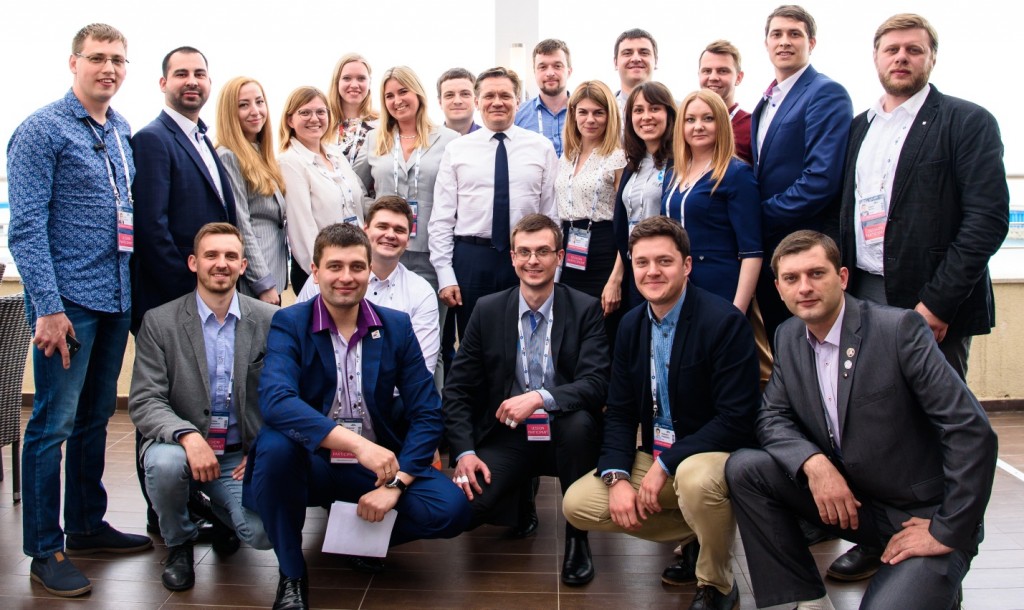 The main focus of the Youth Council in Russia will be developing international cooperation, science and technology, horizontal interaction and corporate culture. The participants of the meeting presented to the leaders of the industry their vision: "We are forming a new way of thinking of young people, raising a generation that will change ROSATOM, Russia and the world!"
On the following day, an important event for ROSATOM Youth took place as a meeting of young nuclear professionals from around the world gathered to discuss areas for cooperation. Tatyana Belyaeva, Head of universities cooperation and graduates recruitment, Maria Zotova member of ROSATOM Youth, Msc. Ing. Cristian A. Vega, President Argentine Youth Nuclear Generation (AYGN) took the opportunity to talk about the International Youth Nuclear Congress (IYNC) and Russia's future engagement with the organization. At the IYNC-WiN 2018 Congress in Bariloche, Argentina, and for the first time in history, a large team of young professionals from Rosatom (Russia) took part in different activities and tracks. It was a big challenge and responsibility for them, but the resulting experience and professional development is a great incentive.
As the President of the AYGN, Christian Vega presented the organization of IYNC and the strategy for organizing the IYNC-WiN 2018 Congress. Many questions were asked about specific tasks and activities in the IYNC and the possibilities for students and others to participate and volunteer. One of the students who attended the meeting said: "Thank you for organizing this valuable meeting with IYNC, it was a great benefit for me to take part in such an event."